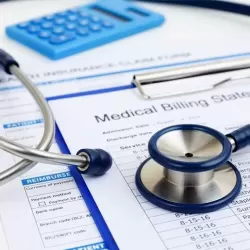 Cmed Solutions is a Regional medical billing and collections company in Midlothian Texas, specializing in OB/GYN practices. Our staff are experienced in coding of all OB/GYN procedures, hospital and office, and offer ongoing support to all our clients to achieve maximum reimbursement. We can help you maximize and stabilize your practice revenue while also keeping you current with compliance issues. 
Our staff decades of experience and are highly trained coding and consulting experts, offering a variety of solutions specific for your practice needs. Unlike many other billing and collection companies, Cmed Solutions provides continued support in all areas of office processes, including annually updated fee schedules, forms, coding updates and training for your staff, as well as excellent revenue cycle management and effective claim scrubbing processes. 
All of these great services are provided monthly, at a small percentage of the revenue we collect! 
We Can Handle Complex Billing Issues
Cmed Solutions understands the complexity of GYN procedural coding as well as OB global billing, capturing all antepartum and postpartum care during pregnancy.  By effectively coordinating changes in insurance plans during the global period, we address complex billing issues to ensure maximum reimbursement. 
We are able to effectively address all types of billing issues, and work hard to ensure that all front office staff understand these processes. We provide monthly revenue reports with detailed information in all areas of billing and revenue, providing you sound feedback and assurance that your billing is in the best of hands.
With effective management of your accounts receivables, we provide increased revenue in insurance and patient account balances. With the daily support and availability of our Cmed Solutions team of experts, we remove the daily stress of failed processes by implementing effective processes that work to ensure maximum efficiency.  Our goal is to maximize your reimbursement. 
Cmed Solutions understands the demands of keeping up with healthcare changes, especially as they relate to OB/GYN practices. Take advantage of our team of experts and highly trained coders. Let us provide a free consultation to show you how we can add value to your practice through effective coding, timely payments, and streamlined front-office processes that work for you!